Within the last two to three years, recognising the change to retailing trends, we have launched a number of new food markets to our already impressive portfolio. Traditional farmers markets are slowly in decline and there are fewer independent butchers, greengrocers and fishmongers on our High Street's. Despite this change to local retailing we believe customers crave high-quality, fresh and locally-sourced produce.
Using our experience in running an array of hot food and produce markets/events in recent years, and based on our passionate belief that there is a gap in the market for accessible food and produce, we strive to bring the best quality Food and Produce traders from across the South of England to a market near you.
Reading 'CHOW' International Street Food Market:
It's the best lunch time of the week!
CHOW Street Food market brings the weekend to the heart of Reading a day early.
Working in partnership with the Reading Business Improvement District (BID), CHOW operates in the busy Market Place on a Friday, offering a choice of street food from around the world, either to eat on the spot or take home. Since 2015, when we launched the 'CHOW' concept, we have provided hundreds of the cities workers with a one day a week alternative to the limited High Street lunch time offering.
We continue to run CHOW as one of our most popular markets, as it is one of the City's most anticipated lunch time treats. The huge success of the CHOW market in Reading has since contributed to us gaining a number of Street Food market and event opportunities, including a weekly adaptation of our CHOW concept at Reading University during term time.
To find out more about how to become a Street Food Trader at CHOW or one of our Hot Food events then please visit our 'Become a Trader' page.

Specialised, Mixed and Street Food Events: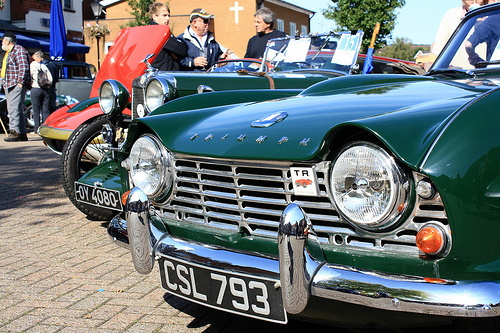 Using our years of experience in the industry, positive relationships with local councils and organisations and our extensive customer base of a variety of traders, we help to provide or run several one off outdoor Events across the South every year. From Classic Car shows and University Open Days, to Food Festivals and Christmas Light Switch on's; we certainly keep our traders busy!