GAZEBO HIRE
Make your event a success with Southern Canopies.
Whether it's 10 or 100 canopies, we deliver a professional and affordable hire service no matter the size of your event.
ABOUT SOUTHERN CANOPIES
James Shanley, also co-owner and Director of SMT, rather than hiring canopies from a third party to facilitate the required look for the SMT markets, decided to purchase stocks of gazebos. As a result of that, councils who had a requirement for canopies for their own events would ask SMT to provide them. And from that the requests escalated and Southern Canopy Sales and Hire was formed.
For years now James and the team have been taking the hassle out of other people's events by providing the canopies, delivering them, putting them all up in the right place and then returning at the end to take them down and remove them from the site.

James says "Whether it's a private party, a christening, a Church Fete or Street Food for your carnival weekend, we can help you to deliver a first class event. From 10 gazebos to 110, as a one-off or for a regular event we will be happy to quote you HAPPY!"

HIRE FROM US
STARTING AT JUST £30 PER DAY, PER GAZEBO
Side Sheets Included
At Southern Canopies, we are here to provide the gazebos that will make your event a treat for the eyes. Having standard coloured canopies gives any event a professional look and attracts visitors from a distance.
It couldn't be more simple!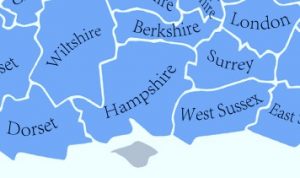 Whether you are in Hampshire or Dorset, Sussex or London, we will send our experienced operatives to deliver the gazebos and side sheets to your venue at a time to suit you. We will put up the gazebos to your plan. Then at the close of your event we will return to dismantle the gazebos and remove them from the site.

CONTACT US
For a Quote or to find out more please
call: 07585 123583
OR
Email: smtmarkets@gmail.com
Registered in England & Wales Company number: 6994319