Under blue and white canopies, we will have artists & makers showcasing their talent, stalls with antiques and 20th century collectables, gifts, textiles and much more.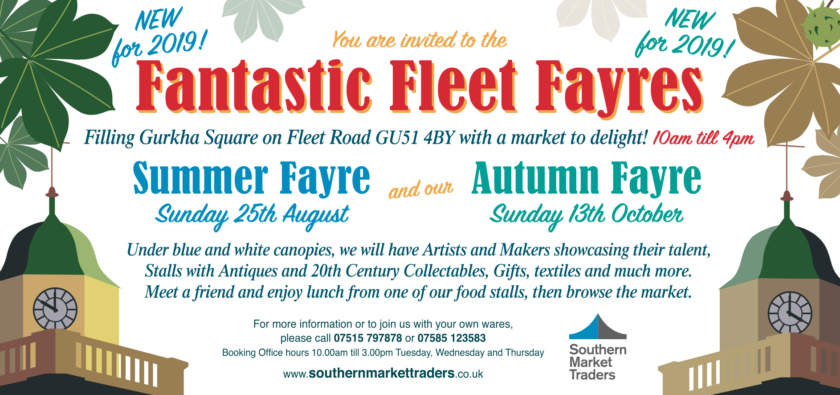 Located in the heart of Fleet, in Gurkha Square outside The Harlington, we will be hosting two Fleet Fayres before we all start thinking about the Winter festivities! One in the Summer, and one in the Autumn. Although these are brand new markets we are confident that with the support of the local community and our fantastic array of talented, high quality traders our Fleet Fayres will be a massive success.
We are always on the lookout for traders, and especially encourage artists, makers and food vendors local to Fleet to get in touch and help us make the Fayres a real community event!
Click here to download the 'Fleet Fayre' application form. Once complete please email your application form to us – smtmarkets@gmail.com.